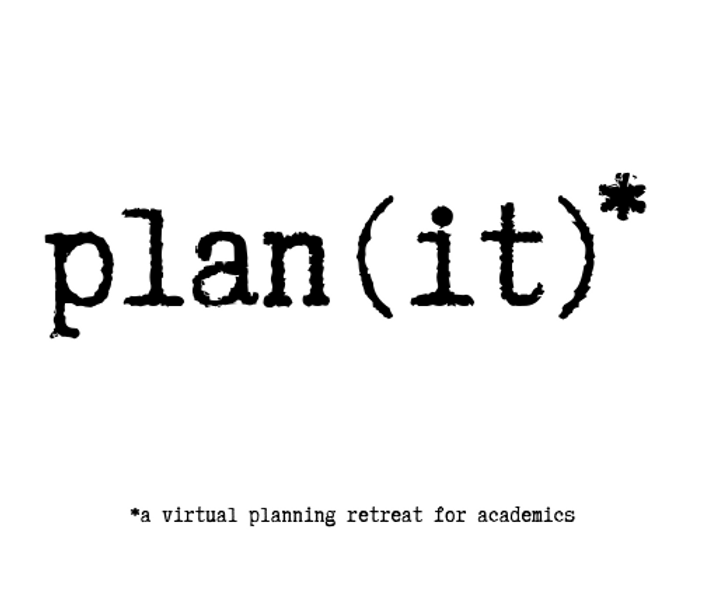 plan(it)* august 2019
*a virtual planning retreat for academics
Spend two days in the comfort of your own home (or office or coffee shop or wherever you like), creating a detailed plan for the academic year and fall semester/quarter. During the plan(it) virtual retreat, you'll have a structured and supportive space to create a plan for your research, teaching, service, and personal life. We'll focus specifically on the 2019-2020 academic year and fall 2019 semester/quarter.
plan(it)* is for you if:
you are an academic at any level
you want to create a plan for the year that incorporates all aspects of your professional and personal life
you struggle to set aside dedicated planning time on your own
you don't mind engaging in reflection
you don't have a planning process that you 100% love
you're available during the 2 days of the retreat and you can dedicate ~1.5 to 2 hours to reflect and prep before the retreat
What you'll get when you participate in plan(it)*:
an individualized yearly plan (created by you!)
an individualized fall semester or quarter plan (also created by you!)
yearly and semester/quarter planning strategies to take with you as you continue on your academic journey
pdfs of the slides from our mini-workshop sessions
an electronic workbook to jot down all of your notes/plans
a chance to connect with other academics who understand the importance of planning
plan(it)* dates: Friday August 16 (9:30a - 2:45p PDT) and Saturday August 17 (9:30a - 2:05p PDT)
Retreat Structure
After you register. When you register, you'll gain access to retreat information to help you prepare, including a few reflective prompts to respond to before our start date. We'll have a dedicated Slack channel for the retreat where you can ask questions so you'll also get instructions on signing up for that.
Day 1. We'll get started at 9:30am (PDT) with a check-in video and mini workshop (via Zoom). The remainder of our day will consist of individual work time and Zoom check-ins/mini-workshops. I'll be available for questions while you're working via Slack (and Zoom if needed). On day 1 we'll cover creating your yearly plan, wrapping up around 2:45pm (PDT).
Day 2. Just like day 1, we'll get started at 9:30am (PDT) with a check-in video and mini workshop. During day 2 we'll finish up our yearly plans and then spend most of our time creating a plan for the fall semester (or quarter). We'll wrap up around 2:05pm (PDT) and say good bye.

Course Curriculum
Welcome to plan(it)!
Available in days
days after you enroll
Pre-retreat reflection
Available in days
days after you enroll
plan(it)* day one
Available in days
days after you enroll
Your Instructor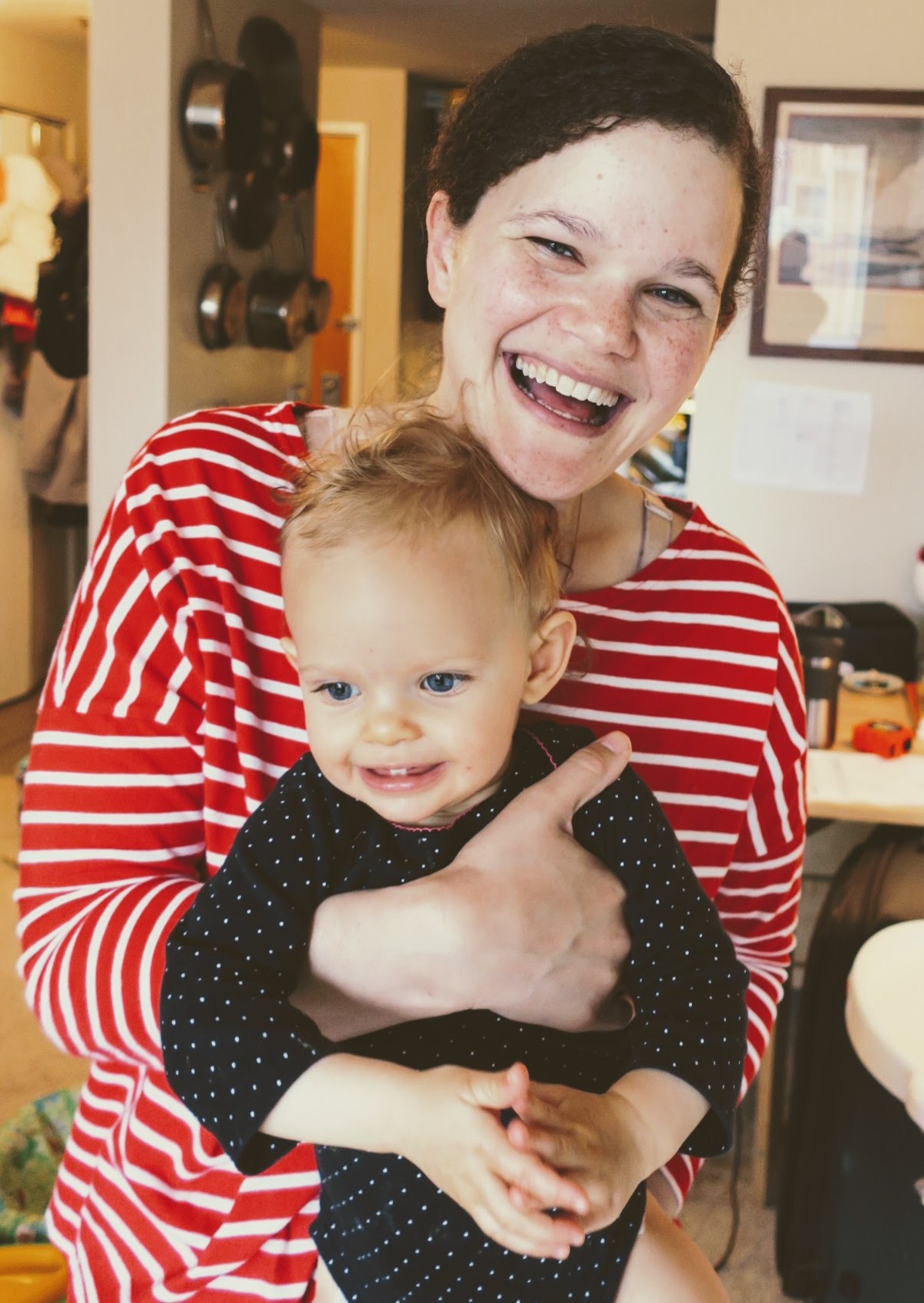 Hi! I'm Jill Hoffman, the academic mama behind plan(it)*. I'm a tenure track faculty member who is determined to keep the overwhelm at bay. Although I have my moments, I've managed to remain calm, cool, and collected amidst the chaos of academia (and parenting a young kid), in large part due to my planning and organizing strategies. When I'm not in the classroom or doing research or chasing around my kiddo, I blog about every day life on the tenure track with a young kid at Toddler on the Tenure Track.
Frequently Asked Questions
When does the retreat begin and end?
Day one of plan(it)* starts on 8/16 at 9:30am (PDT) and ends at 2:45pm (PDT). Day two of plan(it)* starts on 8/17 at 9:30am (PDT) and ends at 2:05pm (PDT). There is also prep work you'll do before we get started that will take about 1.5 to 2 hours.
How long do I have access to the retreat website?
Forever! After enrolling, you have unlimited access to the retreat website for as long as you like - across any and all devices you own.
What if I am unhappy with the retreat?
Hopefully this doesn't happen! However, if you aren't unsatisfied with the retreat, contact Jill via email in the 30 days following the retreat and she will give you a full refund.
How will the retreat be structured?
We'll alternate between video check-ins/workshops via Zoom and individual work time. Jill will be available via Slack and Zoom if questions come up during individual work time.
I have more questions about the retreat before signing up, where can I get answers?
Five hours is a long time, are there breaks during the retreat?!
YES!!! You are free to structure your individual work time however you choose, and breaks during these times are expected and encouraged! I won't set specific break times since everyone has differing needs; however, I will remind you to take breaks during our 2 days together.
This course is closed for enrollment.